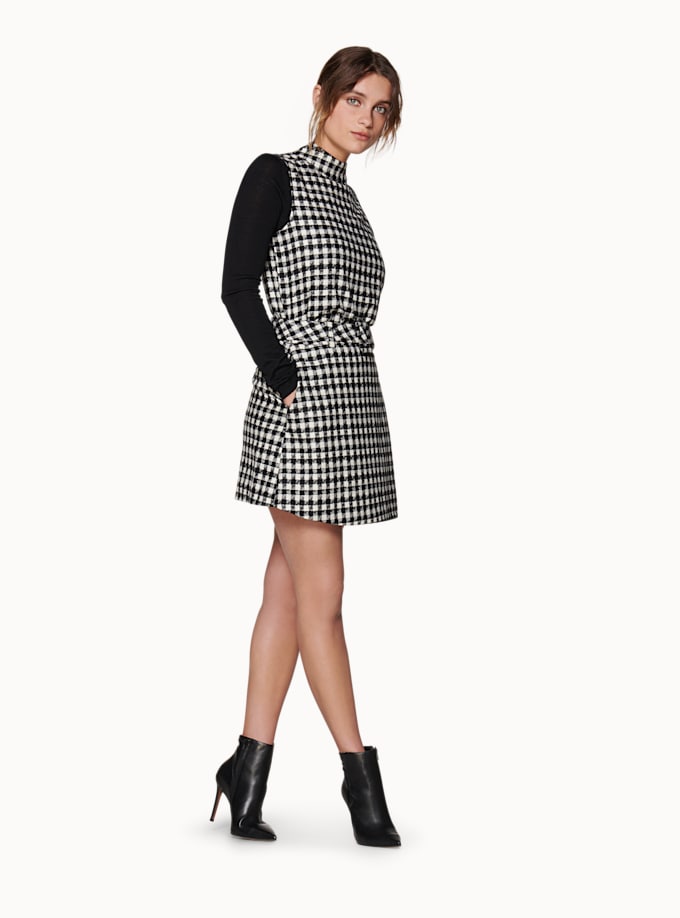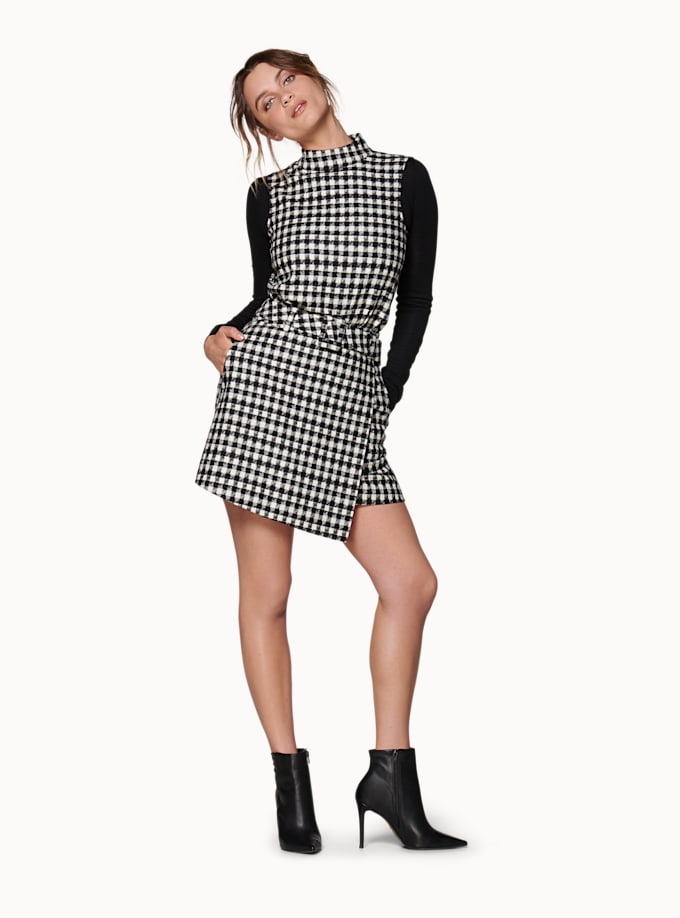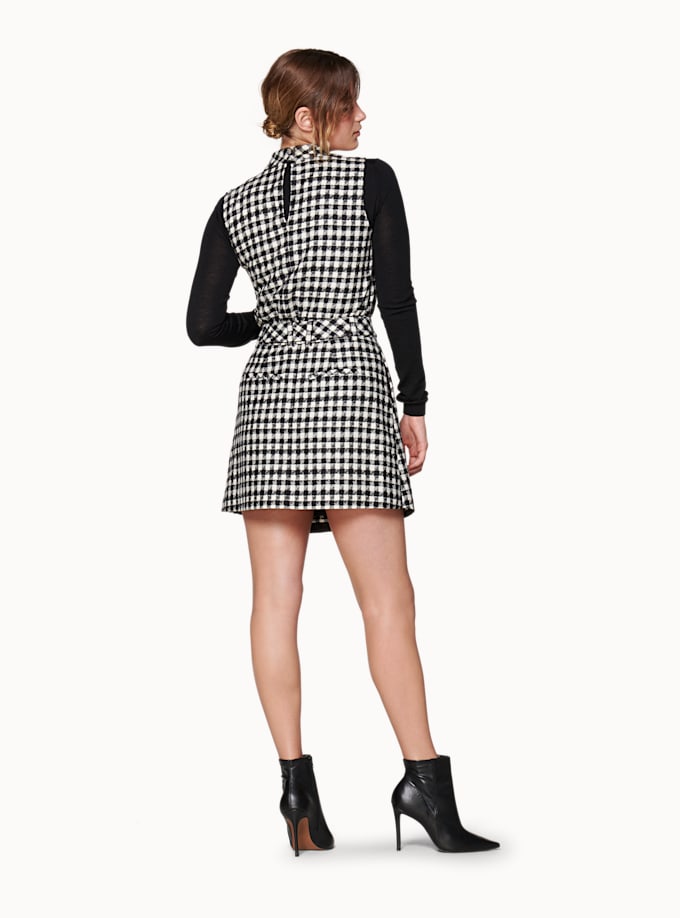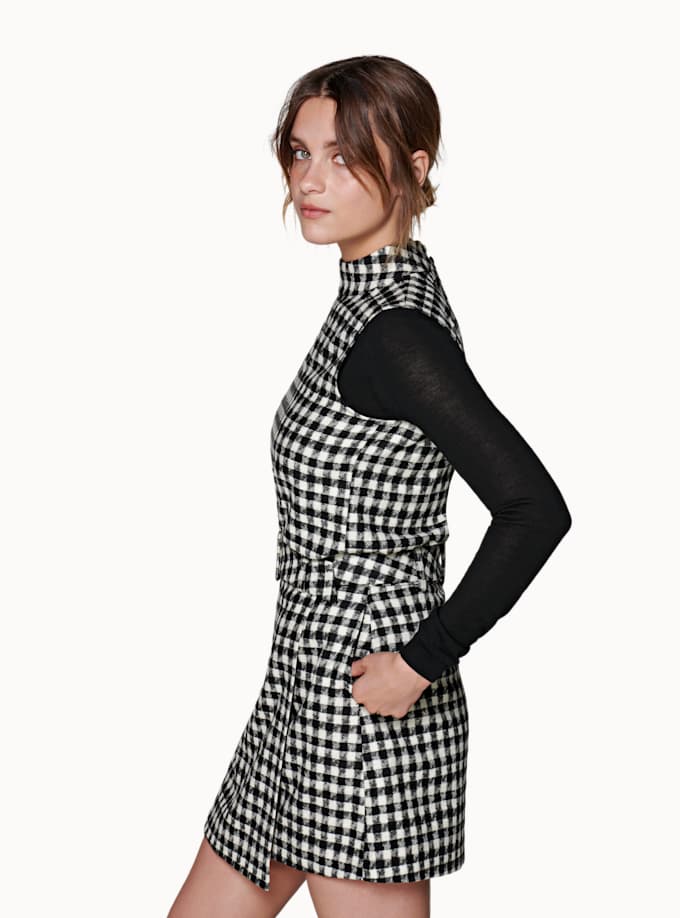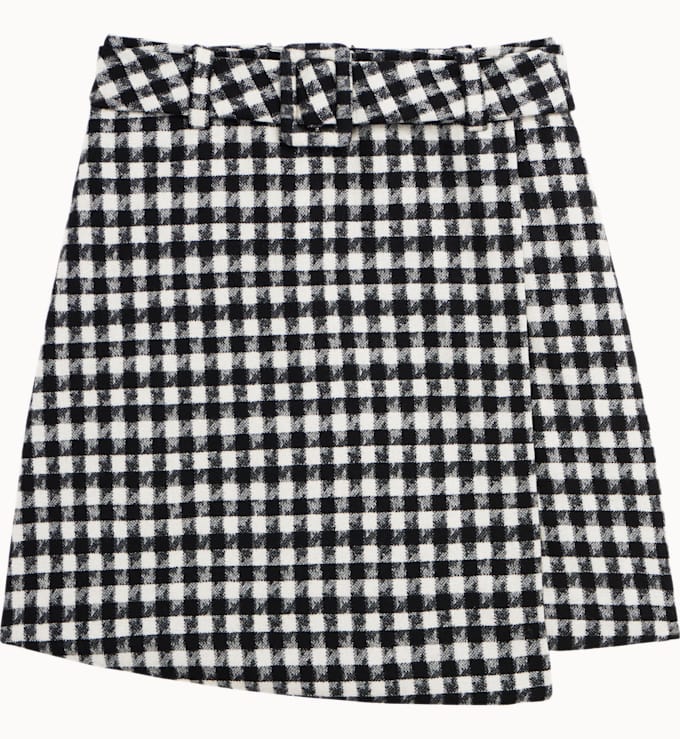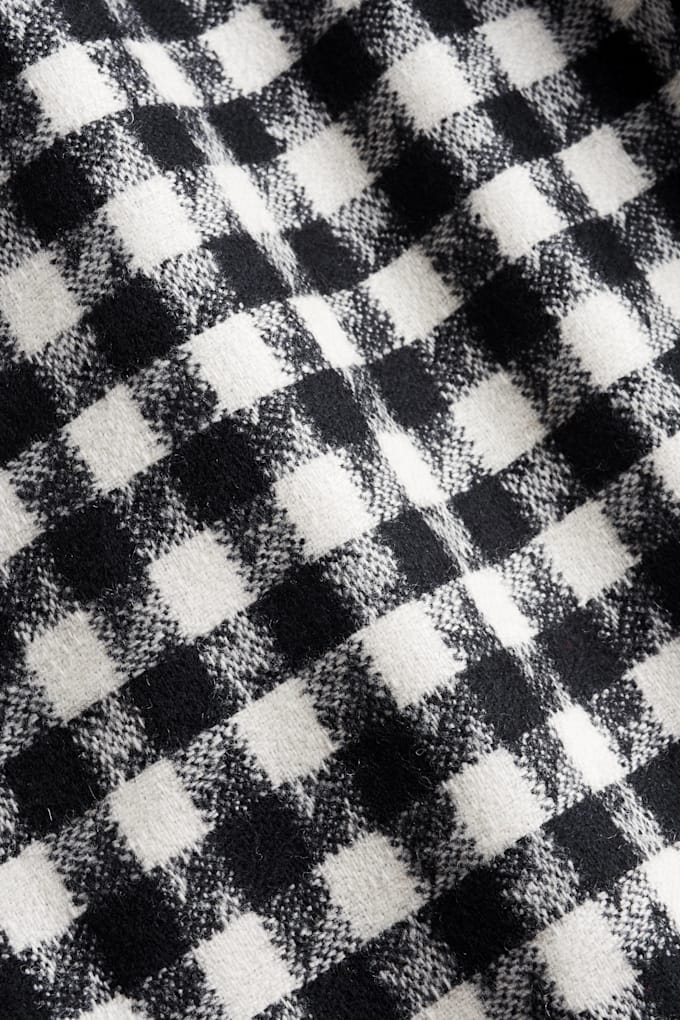 Calvin Black & White Houndstooth Skirt
$200 USD
This A-line mini wrap skirt features a fabric-covered belt and slim jetted pockets. Crafted from a luxe blend of wool cashmere in a houndstooth. A statement ensemble when paired with the Georgie top
Unattached belt
A-line fit
Front overwrap
Fully lined
The estimated shipping date is:
This A-line mini wrap skirt features a fabric-covered belt and slim jetted pockets. Crafted from a luxe blend of wool cashmere in a houndstooth. A statement ensemble when paired with the Georgie top
Unattached belt
A-line fit
Front overwrap
Fully lined
Fast delivery: 1-5 business days
Free shipping & returns: on all orders
Calvin Black & White Houndstooth Skirt
Model height
177 cm / 5' 8"
Care Instructions
Dry Clean Only